School Education in Singapore
The high quality of school education and international schools in Singapore is a point of pride, with public and private schools offering a huge range of qualifications. Students can study for qualifications including GCSE's and A-Levels, the American High School Diploma, and International Baccalaureate (IB) and more. The education system in Singapore is overseen by the Ministry of Education (MOE). They set details such as the mandated school year, which starts in January and ends in November.  While international school holidays vary, public schools have four terms with breaks between them and they observe public holidays.
International schools in Singapore
Thanks to its diverse population, Singapore is home to a huge range of international schools.  Such institutions are incredibly popular and are the first choice of schools for international students and their parents. This means that they often have long waiting lists. They are also some of the most expensive schools in the world.
School Qualifications Offered
Tanglin Trust School IGCSE, A-Levels, IB Diploma
Dover Court International IGCSE, BTEC, IB Diploma
Dulwich College IGCSE, IB Diploma
Lycée  Francais  de  Singapour IB Diploma, IGCSE, HSK
German European School IB Diploma
Swiss School Singapore IB Diploma
Canadian International School IB Diploma
Stamford American International School IB Diploma, AP, American Diploma
Australian International School IGCSE, IB Diploma, Australian Diploma
Chatsworth International School IB Diploma, IB MYP, IB PYP
EtonHouse International Education IGCSE, IB Diploma
GEMS World Academy IGCSE, IB Diploma
Global Indian International School Singapore (GIIS) IGCSE, IB DP, CBSE
ISS International School IB Diploma
Invictus International School IGCSE, A-levels (Advanced Level)
Nexus International School Singapore (NISS) IGCSE, IB PYP/MYP, IB Diploma
Overseas Family School (OFS) IGCSE, IB Diploma
SJI International School (SJII) IGCSE, IB Diploma
Singapore American School (SAS) Advanced Placement (AP) Program
United World College of South East Asia (UWCSEA) GCSE, IB Diploma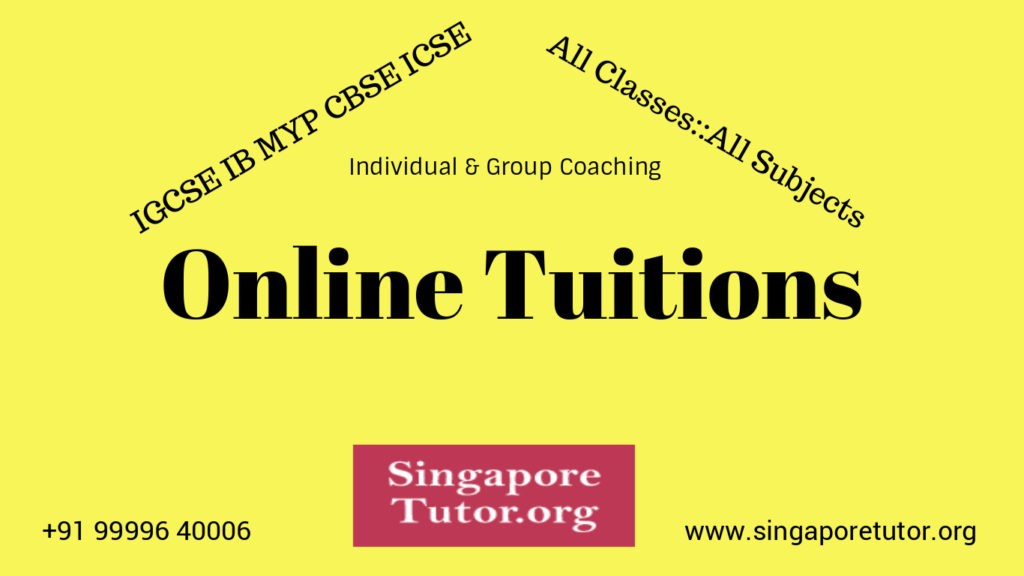 Find International Baccalaureate (IB) tutors in Singapore
It can be difficult to find experienced International Baccalaureate (IB) tutors in Singapore. The course is only offered by a relatively small number of schools in Singapore, meaning that there is a relatively small pool of tutors available to help students with the IB.
The IB Diploma Program is a challenging two-year curriculum for high school students. The International Baccalaureate (IB) offers high quality international education programmes to more than one million students in 146 countries.
Our IB tutors have previously taught or tutored the IB students. All of our tutors in Singapore are qualified teachers with excellent academic records and a minimum of five years of teaching experience.
Our tutors are capable of teaching a wide variety of subjects across different qualifications. All of our tutors are fully qualified teachers and so have experience in teaching specific qualifications from specific exam boards. To the greatest extent possible we match our clients with qualified teachers that have experience in teaching the specific exam boards and qualifications that a student is working towards.
We believe every child is capable of being excellent no matter the circumstances. It takes a tutor with more than knowledge to lead a student through their potential to greatness. We believe in every student.
Singapore Tutor.org provides home tuition and online tutoring for IBDP and MYP all grades/all subjects by experts all over Singapore. We also provide Online group tuition.
We provide help in IB subjects tutoring all over Singapore either face to face or online. We have all resources for IB Subjects. We provide help, guidance and solution for all your IB projects and assignments.
Online IB Subjects tutors are available for any location inside Singapore and outside anywhere across the globe.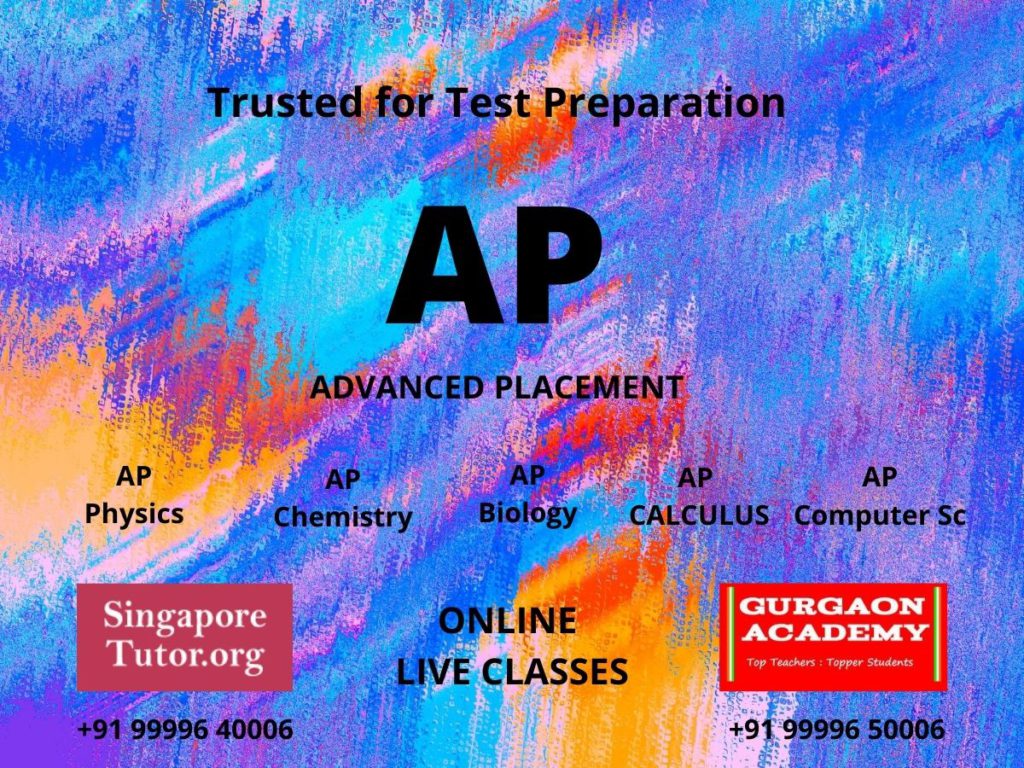 Live Online Tutoring is available for subjects
Mathematics (International Baccalaureate-IB)
MATH HL, MATH SL
Physics (International Baccalaureate-IB)
Physics HL, Physics SL
Chemistry (International Baccalaureate-IB)
Chemistry HL, Chemistry SL
Computer Science (International Baccalaureate-IB)
Computer Science HL, Computer ScienceSL
Biology (International Baccalaureate-IB)
Biology HL, Biology SL
Economics (International Baccalaureate-IB)
Economics HL, Economics SL
English (International Baccalaureate-IB)
English HL, English SL
Business and Management (International Baccalaureate-IB)
Business and Management HL, Business and Management SL
Complete Coaching for IB Diploma Mathematics: ONLINE LIVE CLASSES
Full course covered for IB Diploma Mathematics Test
Dynamic and Expert Faculties
Qualified and competent Teachers
Fully Targeted Exam Based Coaching
Each Topic to be discussed in Detail
Detailed Formulas and shortcut tricks
 Worksheet Practice Questions on Each topic
 Revision Tests (5 Mock Tests to be done by student)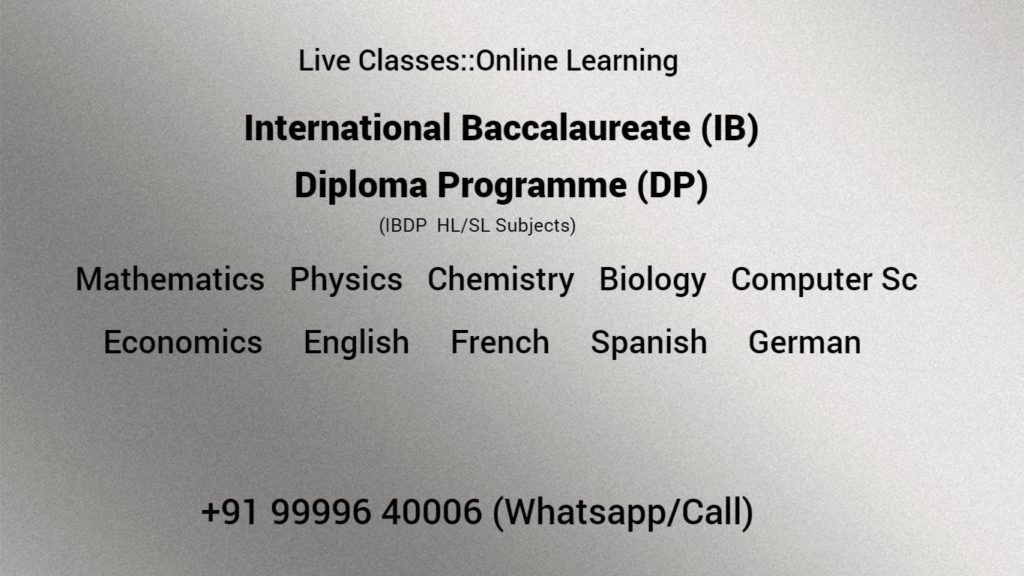 Mode of Study:
One-on-One Online lesson on Skype
One-on-One Home Tuition (Selected areas only)
Course Fee: $50-$70/hour.
Singapore Tutor.org
Phone: +91 99996 40006 (Whatsapp/Call)
Email: singaporetutor1@gmail.com
Online Form: https://www.singaporetutor.org/hire-a-tutor/